Product : BuildRedirects
Creator : Anthony Morisson (also the creator of Fanpage Domination,Email Domination and Mobile Optin)
Price : Starting from $19,95/month or $199 when bill yearly
Do I Recommend : Yes (especially if you are his student)

On internet marketing,tracking and optimization are always an essential part no matter what kind of bussiness you are in. If you don't track,you are losing your money because you can't manage your traffic sources. Therefore,investing in a tracking software is nearly compulsory for people who want to earn big. Some people think it's no need to invest in a tracking software but that's completely wrong. Voluum and Imobitrax are the best services but they are expensive towards inexperienced marketers.
Luckily,we have BuildRedirects,which is also a tracking software by Anthony Morrisson. Like
Clickperfect
,CPV Lab,this software is very popular towards profesional marketers. BuildRedirects can track your link,create an reliable analytics and especially super simple to use. In addition,BuildRedirects is a neccessary tool that helps you increase your ROI (return on investment) a lot. Now,let's checkout my BuildRedirects review and demo so as to understand how it works.
What Is BuildRedirects?

At first,it's a clicktracking software just like Voluum,ImobiTrax,CPV Lab and Clickperfect. This software is much more affordable when comparing with Voluum and iMobitrax. Just like some notable tracking platform,BuildRedirects adopts click tracking,Geo Targeting,Link Cloakening,retargeting,ec. Additionally,it has real time and reporting and reliable statistic. Besides,this tool is great for split-testing,conversion tracking and especially EPC optimization. Best of all,it removes broken link and wasting clicks.
Who Is BuildRedirects For?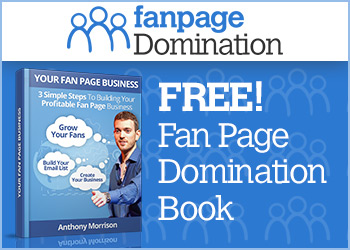 Any marketer (from novice to professional) who want to improve their campaign
People who want to increase higher ROI (return on investment)
People who don't want to buy Voluum or ImobiTrax
Anthony Morisson's students (checkout Fanpage Domination,Email Domination and Mobile Optin)
Also his brother,Adrian's student (checkout Ecom Success Academy)
You are losing money because you don't track your campaign
You are running multiple paid traffic sources such as Solo Ads,Facebook Ads,Mobile Ads,email marketing,etc
If you understand that tracking is essential when you are on internet marketing
Amazon Sellers who want to manage their traffic with PPC ads and Facebook Ads (checkout Amazon FBA Ninja)
Main Features of BuildRedirects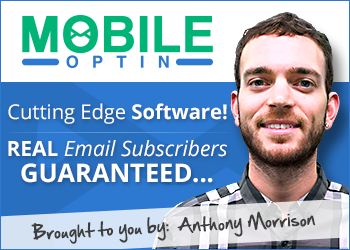 Now,let's see how i use BuildRedirects in order to track my campaign. Like Clickperfect,it's not an application,it's a cloud-base software hence you don't need to install. Once you log in,this is the member's area.


At first,you can see clearly that BuildRedirects can show you Top Offers and Top Links you track and even traffic.
1.Adding Your Offers
The first step you have to do while using BuildRedirects is to add the offer you promote. No matter what type of topic and what network you promote,you need to promote multiple offers.


This will make your life much easier because if you are in CPA networks,you will promote various types like CPA,CPS,CPL,Pay Per Call and Pay Per Trial. Moreover,some offers just allow you to target specific countries,buyers. What makes BuildRedirects different from others is that it can tag name of the network,traffic sources and even topic so that you can easily manage your campaign. For instance,i tag Facebook Ads,this is what we see next.


Now,let's see how to edit affiliate offers here.


This is what you see next,if you can notice,BuildRedirects works like CPV Lab.


Simply modify the affiliateid as your affiliate link and then alter subid as your traffic source.


If you target specific buyers,you can limit countries so as to avoid wasting click. Remember that many CPA networks always mention not allowed countries with their specific offers.

2.Tag
The next feature of BuildRedirects is tag,which helps you find and search much easier.


In order to add tag,it's super simple,just click on New Tag and enter a name.

3.Domain
The next feature BuildRedirects can do is to add a domain. Once you become a member of this tracking software,you will be able to add subdomain with its server. Besides,you can also add your custom domain.


Of course,he prepares instructional video to help you master this,don't worry.

4.Add Tracking Link
This is an essential part that any tracking software must adopt and so does BuildRedirects.


There are four types of link such as Simple Redirect Link,Order Link Funnel,Split Test Link and Random Link. For example,i will edit Demo Link 1,let' see what you have to do.


This is what you see after that.


Firstly,choose the Link Type and choose what to do with that link.


You can also enable retargeting and add pixel code if you want.


And then add time range,variables,tag as you want. If you are running paid traffic and you choose fixed day,certainly this is a must. That's why you will lose your money if you don't track,therefore,tracking is always essential.


In addition,if you are running solo ads,you have to add click to send to avoid wasting money. Especially you can limit repeat clicks.


And now,let's view the link.


This will prevent you from losing money because of the tracking you build. Moreover,suck and repeat clicks will be minimized as much as possible.
5.Report
Another must have feature that BuildRedirects adopts is to create report. This allows you to see the amout of clicks,unique clicks as well as where are they from.


Like some others tracking platform,it's super easy to create a report with BuildRedirects.


In addition,you can view your clickers to analyze your campaign.


And hey,once some of the offers you promote expires,BuildRedirects will automatically message to you.
That's all the core feature you need from BuildRedirects,in my opinion,that's enough for a tracking software. Basically,these are all you get.

Pricing of BuildRedirects
Now,the next thing to know is the price of this product. Unlike Clickperfect,the features of BuildRedirects between 3 plans are different. You can whether register as a monthly price or yearly price and 3 plans : Basic,Pro,Super Affiliate.


When choosing yearly plan,the price are $199 for Basic,$499 for pro and $999 for Super Affiliate.
Get Build Redirects For 30 Days Risk Free Now
What's Next?
Monthly or yearly expenses are never a small deal. You buy BuildRedirects in order to increase ROI. Therefore,you should consider to join some training that helps you benefit this tool. Here are some training you may like.
Affilojetpack (normally $997 but $747 via my link)
This is an 80 % done for you bussines that helps you build 5 websites as fast as possible. Once you buy this course,you will get 1 year email newsletter,Squeeze-Page tool,15 ebook to rebrand or giveaway,article packs with niche research and keyword to use. In addition,you will get Affilorama Blueprint as a bonus. As a result,you will get traffic training with Solo Ads,PPC Ads,etc. Certainly,BuildRedirects will help you track these types of traffic to avoid losing money.
Anthony Morrison's courses
If you are a student of him,certainly he will recommend you to buy BuildRedirects. His training are Fanpage Domination,Email Domination and Mobile Optin (training as a bonus,it' a software). Fanpage Domination has done for you niche research,fanpage while Email Domination has done for you email swipes and profit cycle. Best of all,he offers no student left behind as a bonus,which is much better than fake 30 days or 60 days risk free. Checkout My Fanpage Domination review,Email Domination review and Mobile Optin review.
Anik Singal's courses
Together with Mark Ling and Anthony Morrison is Anik Singal,who is also a big name in the industry. His training are FB Academy,Inbox Blueprint and Lurn Insider. Inbox Blueprint and Lurn Insider offers both free and paid traffic training while FB Academy focuses mainly on Facebook Ads. All of them has done for you niche research to take action fast. Best of all,he offers coaching with Lurn's coach and no student left behind like Anthony. Checkout my FB Academy review,Inbox Blueprint review and Lurn Insider review.
Super Affiliate System
This is a 12-week training from John Crestani that helps you become a real super affiliate. Super Affiliate System only focuses on paid traffic such as Facebook Ads,Google Adwords and PPC Ads. Best of all,he gives you his done-for-you landing page,email swipes and blacklist,whitelist to some native ads network with the exact campaign. Checkout my Super Affiliate System review. Inside the training,he recommends Voluum but if you don't like Voluum,it's ok to use BuildRedirects as a replacement.
And these are all training that helps you maximizes benefits of BuildRedirects.
Pros of BuildRedirects
Super simple to use and to manage
Mobile Browser Detection
Can Add Subid and Variable Tracking
Adding Tag to easily find offers
Realtime and Reliable Analytics,Reporting
Can Block IP and Range
Can Set Retargeting Pixel
Ability to Store Offers,Bulk Edit Link and Global Offers Setting
Track Conversion and Do The Split-Testing
Analyze your Clickers
Avoid Bad Clicks and Repeat Clicks
Cons of BuildRedirects
The best services are only from Super Affiliate Plan (hence you will be limited)
Split Testing and Conversion Tracking,Error 404,Retargeting Pixel are not available for Basic and Pro
Final Verdict
In conclusion,BuildRedirects is an essential tool that any marketer should consider to get. It's super simple to use and it has reliable reports,statistics. In addition,BuildRedirects is a great tool to help you save money and to manage your traffic source. Moreover,it avoids bad clicks,repeat clicks and any suck clicks you may have from your campaign. Certainly,i recommend this software to any marketer who want to increase their ROI (return on investment).
Get Build Redirects For 30 Days Risk Free Now